Are you finding a lawn care professional to service your lawn? Choosing a lawn service company that sounded good? No need for guessing anymore because in Fort Wayne, you have one company you can trust with lawn care services without thinking much. Our company performs the highest-quality landscaping and lawn care for residential properties in Fort Wayne. We are a team of professionals offering services that range from mowing to retaining walls, and everything in between. If your shrubs are overgrown and your beds full of weeds we can transform your landscape with a property cleanup.
We have simplified the process and made it better. The process is now completely automated through our website from arranging for someone to come out to paying for the service. We also have friendly customer service expert's on-hand to help you with every step of the process. You can be rest assured that you are only getting the top-rated lawn care service professionals. We bring you the top-rated lawn care services in your area.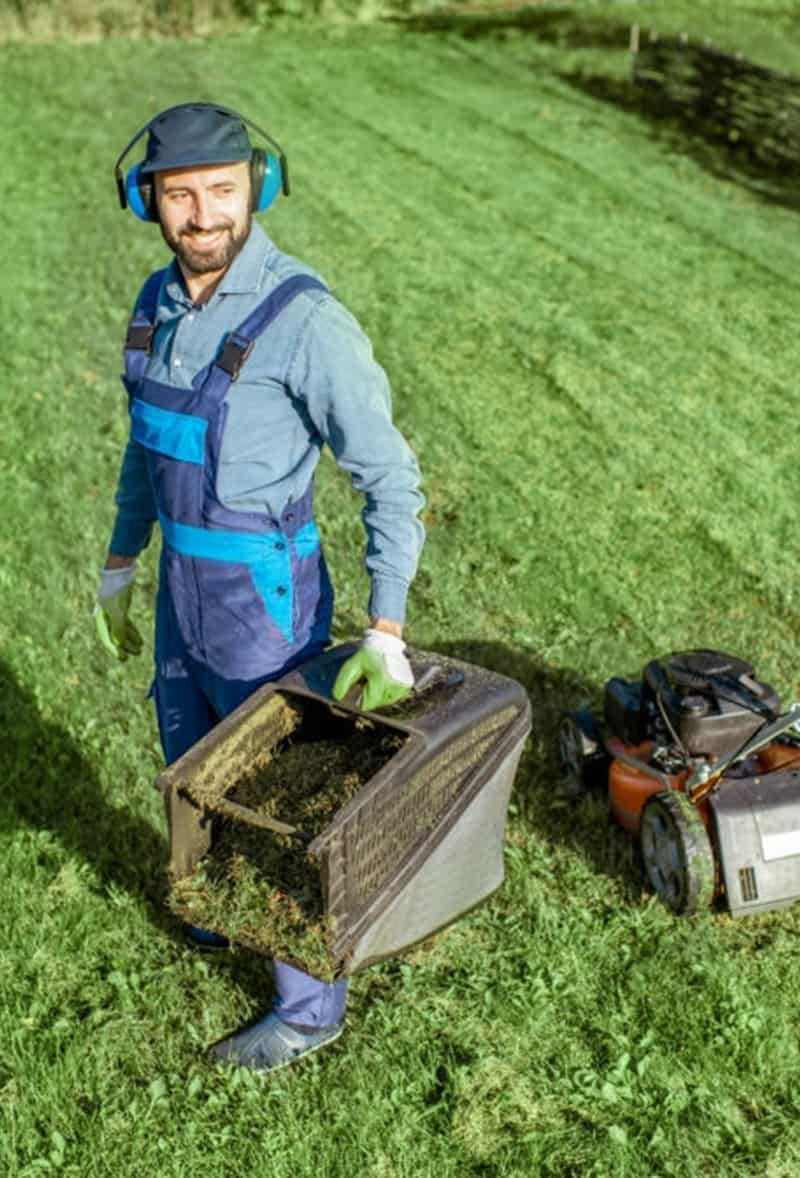 Just like your clothing and hairstyle, having a great-looking lawn is a reflection of the owner. Invite guests and make people question about your beautiful lawn by taking care of it with the help of our professional lawn care service in Fort Wayne. Knowing the best lawn care service company will help you achieve a lawn you love.
Your lawn needs nutrients and vitamins as well to stay healthy and fight off disease. That is why our company offers weekly mowing service, and fertilization packages to keep your lawn green and healthy. The best way to keep the weeds and moss out is to have a thick healthy lawn with deep roots. Our basic treatment package is a 4-step program including moss and weed control, core aeration, and lime treatment to balance the pH of the soil.
We treat your lawn like we treat our own. That is why for first time customers, we provide free laws care estimates that will be the mark to start of having a beautiful lawn. We use premium granular and spray products to be sure your lawn is healthy and able to thrive
Benefits of lawn care service
A healthy lawn, healthy trees, plants and shrubs contribute to a healthy environment and maintain air quality around your home by absorbing air pollutants like carbon dioxide, sulfur dioxide, and smog. Everything from fertilizing your lawn to lawn over seeding and lawn aeration is more than just a step toward a lawn you can be proud of. Protecting and enhancing your grass, trees, and shrubs helps you save because it can increase your property value. Healthy, mature trees shading your home can also help cut your energy costs significantly.
Your lawn and landscape need ongoing attention to stay healthy and the best lawn care service will remove the guesswork out of lawn care and ensure your lawn gets exactly what it needs at exactly the right time.
Our company also provides guaranteed results with the right help at the right time. We can bring out your lawn's full potential with our professional lawn care service. We can ensure you that your lawn is getting exactly what it needs at key stages throughout the year.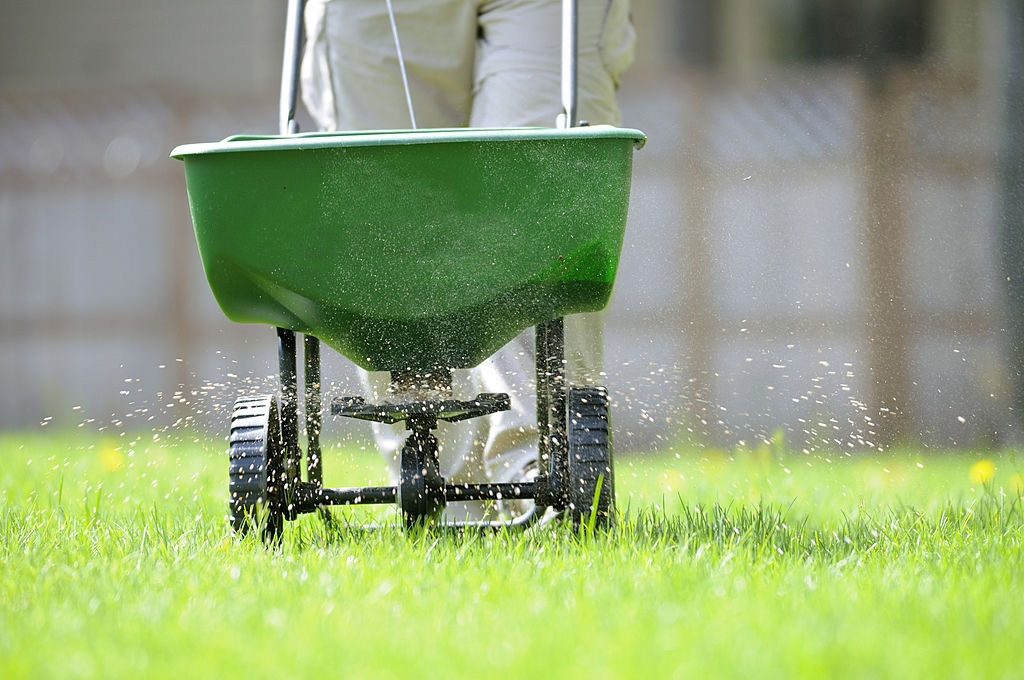 Lawn Fertilization
At the end of the day, a proper fertilization regimen is critical to the overall health and beauty of your lawn. So, don't waste time going through the long process of trial and error! Transform your lawn and landscape into a vibrant and healthy yard with the best local lawn fertilization service company in Fort Wayne.
Our lawn care experts customize your fertilization plan by the local growing conditions in your area and the unique characteristics of your lawn. We have extensive experience with different grass types to ensure your lawn gets all the nutrients it needs to thrive. We also perform routine monitoring and assessments to see if any tweaks are needed to maximize the effectiveness and longevity of your lawn fertilization program.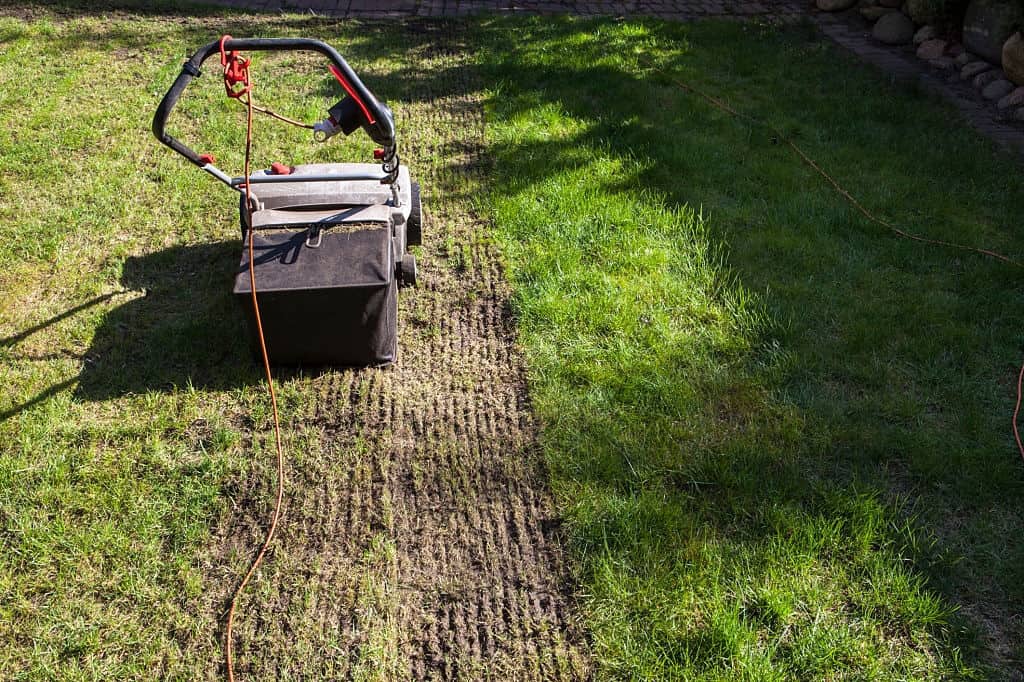 Lawn Aeration & Over seeding
In order to maintain the tip top shape and plush greenery of your lawn, our local Fort Wayne lawn care professionals provide lawn aeration and over seeding services to rejuvenate and heal your lawn from excessive drought and foot traffic. This helps air and water penetrate the soil, which encourages deeper root growth and better turf quality and health. Our process of using a specialized aeration machine with small hollow tines to remove "cores" of soil to help air, water and fertilizer penetrate deep into the soil.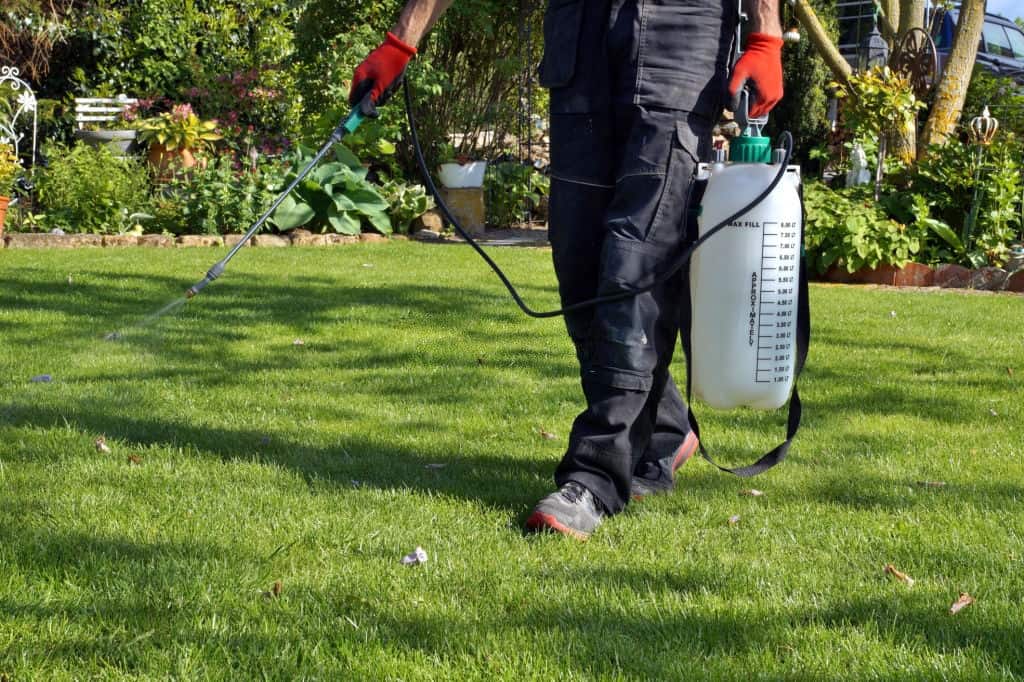 Lawn Pest & Grub Control Services
We know the importance of routine observation of the turf and soil. Our local lawn expert will inspect your turf and soil to identify signs of a potential grub, insect or pest infestation. Controlling grubs before they damage your lawn requires proactive, routine inspections of the turf and soil. If an infestation has occurred, we will develop a customized plan that targets the grubs and pests in your yard. This procedure is key to preparing for and eliminating unwanted pests and grubs that can cause severe damage to your lawn and landscape.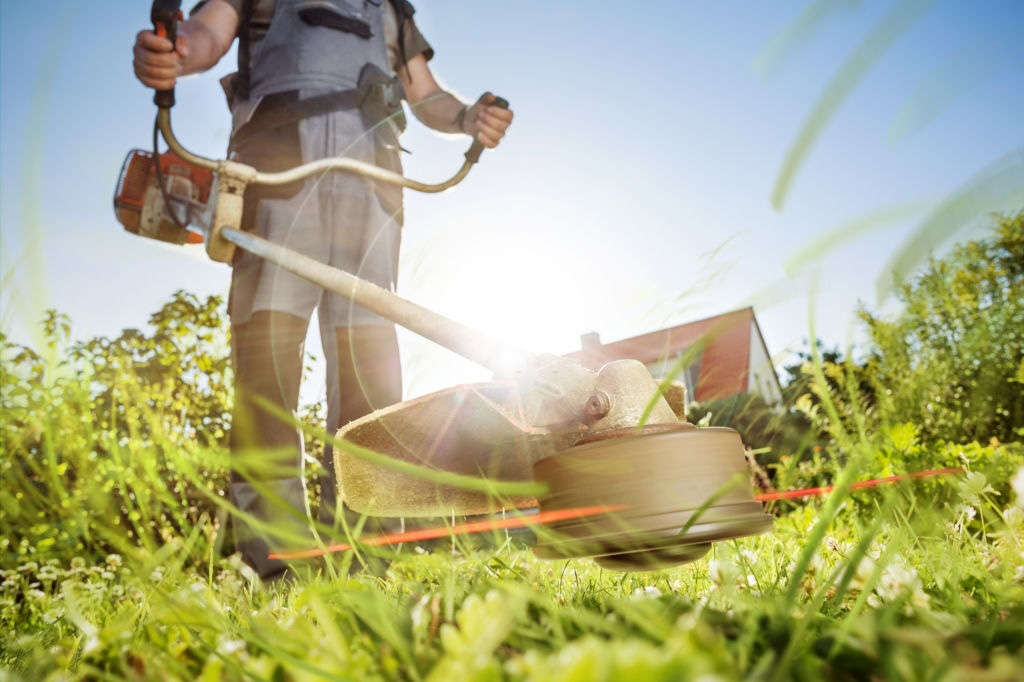 Lawn Mowing Service
Get rid of old and withered grass to make way for new and fresh ones. We offer weekly mowing services that include edging along flowerbeds and concrete surfaces, trimming the perimeter of the lawn, and cleaning up debris. You can feel confident that our Team will take care of your property. Our mowing team can keep detailed notes on your property so that every crew member can personalize your service. No need to worry because we provide affordable services. We have a standardized pricing system for our mowing services. Call us today and you will receive a free mowing estimate within 24 hours. We make it sure that lawn care services are made easy and practical and that is what our company is aiming for. Do not wait for an untidy lawn and get it mowed today.
Top Rated Landscape Services in Fort Wayne, Indiana
Landscapers Fort Wayne is located on 6418 Lima Rd, 46818, Fort Wayne, Indiana. From Fort Wayne International Airport (FWA) Get on I-69 N in Lafayette Township from Airport Expy then Head west on W Ferguson Rd toward 1st St and Continue onto Ardmore Ave then Turn left onto Airport Expy after that Continue onto Lower Huntington Rd then Turn right to merge onto I-69 N toward Fort Wayne and Follow I-69 N to Lima Rd in Fort Wayne. Take exit 311B from I-69 N then Merge onto I-69 N and Take exit 311B for IN-3 N/Lima Rd then Follow Lima Rd to your destination after that Merge onto Lima Rd then Turn right then Turn right and Destination will be on the left.
We're open 24 hours a day, 7 days a week.
For additional questions, you can call at (260) 599 6747.
Address
6418 Lima Rd, Fort Wayne, IN 46818